IHSS Public Authority of Marin Board of Directors is the governing arm of the agency. They provide direction to ensure that the agency's mission and vision are fulfilled. According to the statute, 50 percent or more of the membership shall be individuals who are current or past consumers of personal assistance services paid for through public or private funds or through IHSS.  If you are interested in becoming a member of our board, please contact Dario Santiago.
The Governing Board meeting will be held in person at 70 Skyview Terrace, San Rafael, CA 94903 and via Zoom at the following link which is open to the public:
https://us02web.zoom.us/j/82870135435?pwd=T1NKM2ZZVTRCRWNaK1cwS1JiOHpwZz09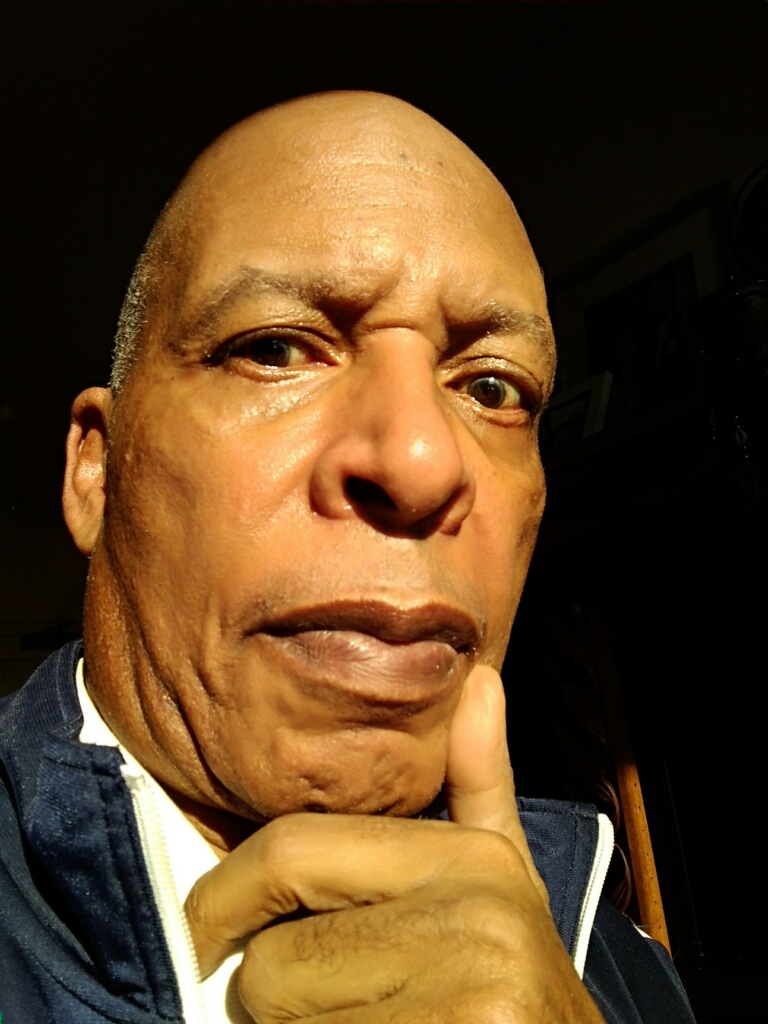 Michael Harris
Chair
Michael Harris is coming on as our Governing Board Member. He has a background in human behavior, psychology and senior care. He is a dedicated Board Member in various other organizations like Center For Elders Independence, Marin Community Clinics, Marin Housing Authority, and The San Francisco Foundation. Also, he serves as a Supervisor/Counselor for the National Suicide Prevention Lifeline. Michael does it all and his articulate and personable leadership skills with excellent program management, strategic...
Read More
Beth Gray
Vice Chair
Novato Beth Gray joined the PA Marin Governing Board in December 2017. She is an IHSS recipient and has a strong desire to improve the quality of the program and upgrade the benefits offered to the IHSS providers. Beth is a Psychiatric Clinical Nursing Specialist with a Masters in Nursing. Her sub-speciality is in trauma and she has created and presented over 30 workshops for students and providers on the effects of trauma and abuse....
Read More
Eli Gelardin
Member
Eli Gelardin serves as the CEO for the Marin Center for Independent Living (Marin CIL). He has over 17 years of experience working in the field of disability justice. During his 13 years of leadership, the small grassroots organization has expanded capacity to serve a diverse community of over 1500 individuals with disabilities (including older adults) every year. Marin CIL prioritizes equal access and racial equity. Marin CIL plays a key role in supporting community...
Read More
Cynthia Siroky
Secretary
San Rafael Cynthia Siroky is a former teacher who says a favorite part of her job involved a multi-cultural program where people of different ethnic backgrounds came together to welcome each other's differences. She was introduced to IHSS as she recovered from surgery and chemotherapy for cancer in 2005. Her daughter hired a caregiver named Narcissa, who Cynthia called "a bona fide angel." She has had other long-term caregivers who have made it possible for...
Read More
Roger Rose
Member
Roger has been part of the PA Marin Governing Board since June of 2012. Roger's working experience includes being a Communication Associate for David Perry & Associates, Gallery Assistant for the Return to Tradition Gallery and currently the Assistant Editor for the CineSource Magazine in San Francisco. Roger has been a recipient of IHSS for over 20 years. He has served in numerous Boards, Commissions and Task Forces such as the Independent Living Resource Council...
Read More
Maria Estel Garcia
Member
San Rafael As our Board Member, Maria has decades of experience helping people in need through county services. She has worked for Homeward Bounds Homeless Shelter in San Rafael, Marin Housing Authority Shelter, Parent Partner for Family Service Agency and most recently with Community Action Marin Youth and Family Services. Multilingual in English and Spanish, Maria enjoys bringing families together, building relationships of trust and providing case management and advocacy services to the community. She...
Read More
Robert Cretti
Member
San Rafael As our newest Board Member, Bob was part of a typical hardworking, close-knit, multi-generational, immigrant family where he was taught the value of work and to have care and concern for family, friends and others. In 1970, he was the first of his family to graduate from college with a BA in Biology. Seeing first-hand the effects, challenges and needs caused by disease and the aging process, on his grandparents, parents and aunts...
Read More
Herb Meyer
Honorary Member
Larkspur Herb Meyer knows what it means to need in-home personal support services. As a younger man, Herb served his country in the Korean War, was a successful businessman, and traveled the world. In 1993, he became a quadriplegic in a sailing accident. After rehab, he trained a caregiver so he could stay in his home. He got involved with IHSS to meet his passion for advocating for the rights of people who need help...
Read More
Nancy Gaisse
Member
Mill Valley Nancy is Chief Operating Officer of Vivalon where she has strategic and operating responsibility for all Vivalon programs and services. Additionally she leads business development and partnerships with county agencies, community organizations, healthcare and other service providers to ensure a more holistic approach to healthy aging. Nancy is also Co-Executive Director and board member of the Marin Aging and Disability Institute, Vice-Chair of the Aging Action Initiative Steering Committee and a member of...
Read More
Jonathan Frieman
Treasurer
After purchasing a law degree from New College School of Law in San Francisco, Jonathan helped co-found several nonprofits in Marin County. He had earned an MPA from the University of Denver and then trained as a hands-on bodyworker in the advanced discipline of Aston-Patterning, running a private practice afterwards, before turning to the service arts.    As Vice President of the Marin City Health and Wellness Center board, he helped them gain FQHC status. He raised $1.5M to help Marin Clean Energy gain a foothold in the...
Read More